Introduction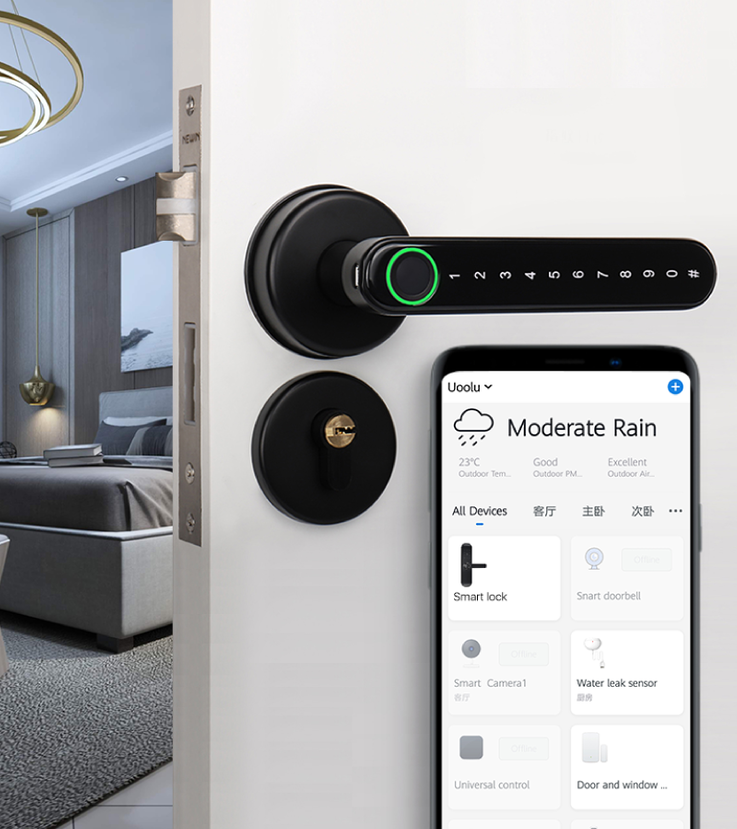 Best Door Lock to Keep Your Home Safe
The digital lock that HomeBTB supplies have reliable performance and comprehensive functions. This smart lock supports multiple door open ways, mobile remote, and record query functions.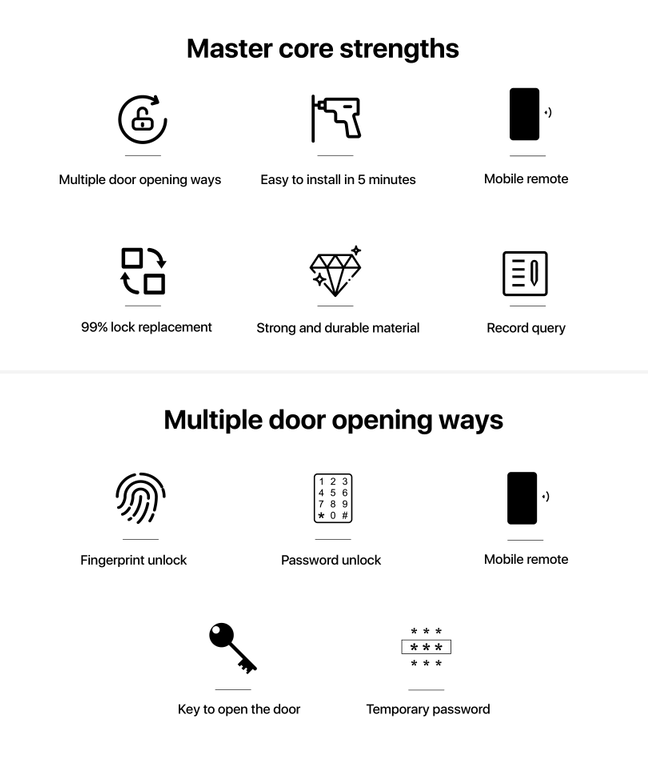 Multiple Door Open Ways
The smart lock can be unlocked by fingerprint, password (include temporary password), mobile, key. There are multiple ways for you to open the door, you can choose the unlock ways according to your personal habits. So, there is no need to worry about key lost results to unable to enter the room.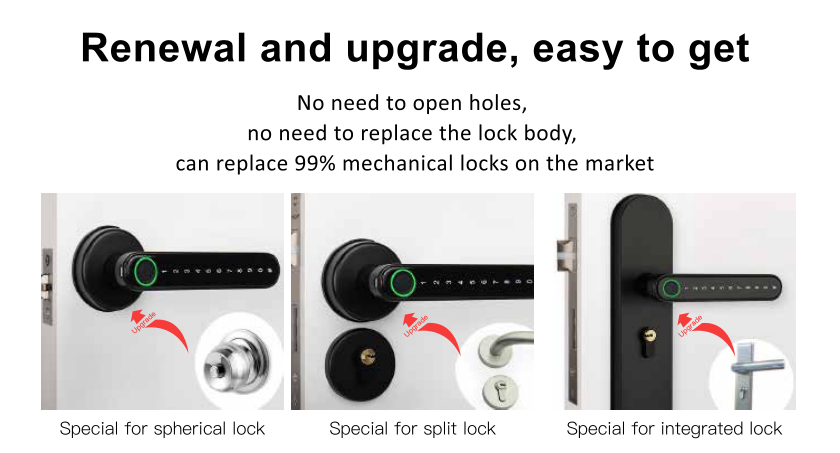 Easy to Install
No need to open holes or replace the lock body. The installation will only cost you about five minutes.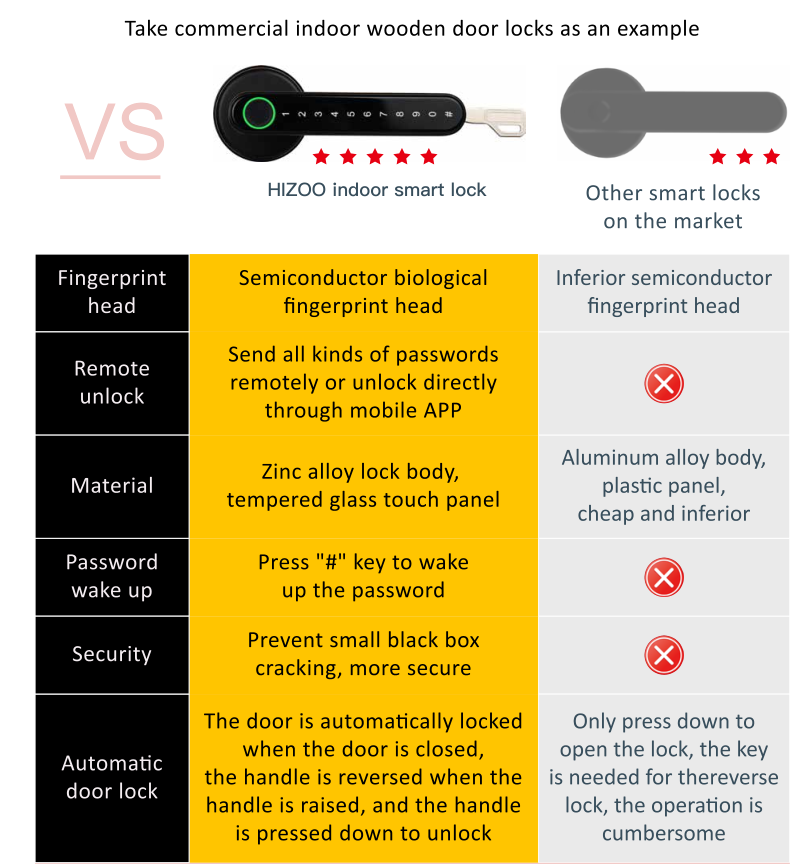 Low Battery Alarm
The Electronic lock will sound an alarm if the battery is low. There is a USB emergency charging port for your convenient charging.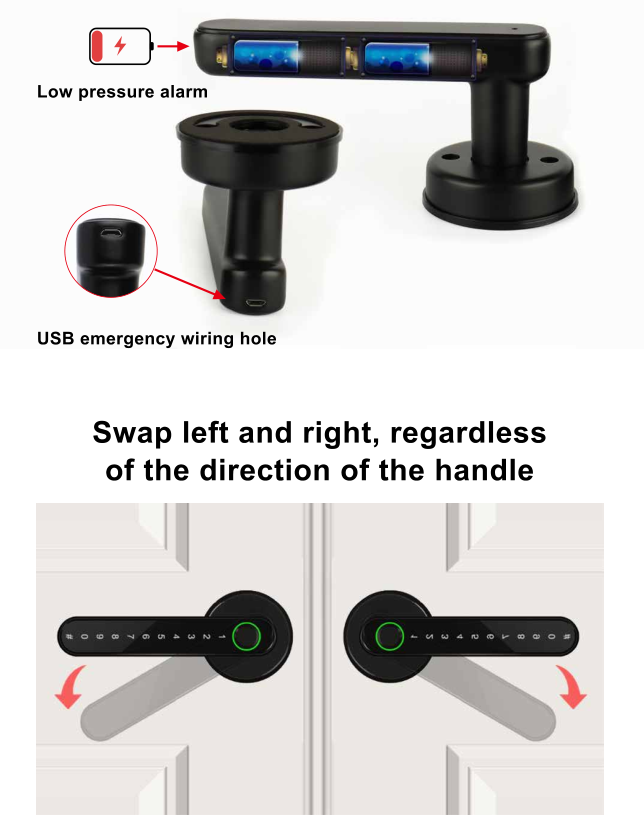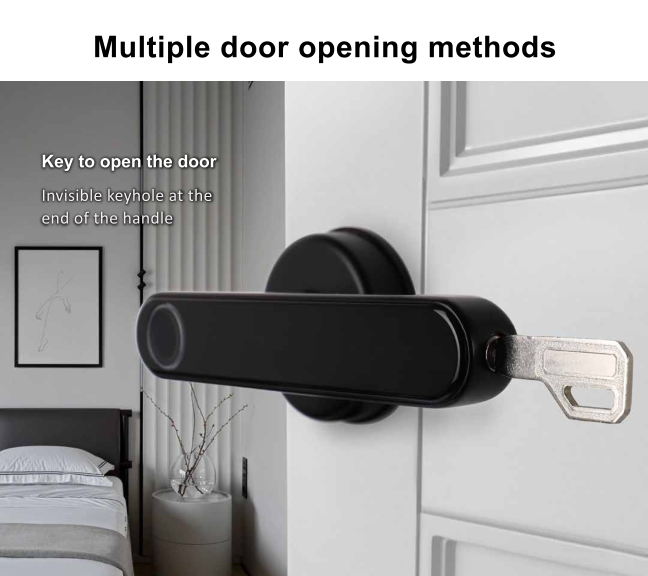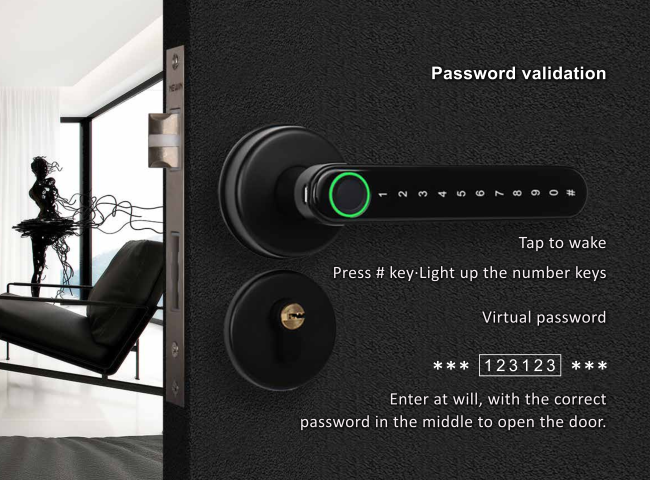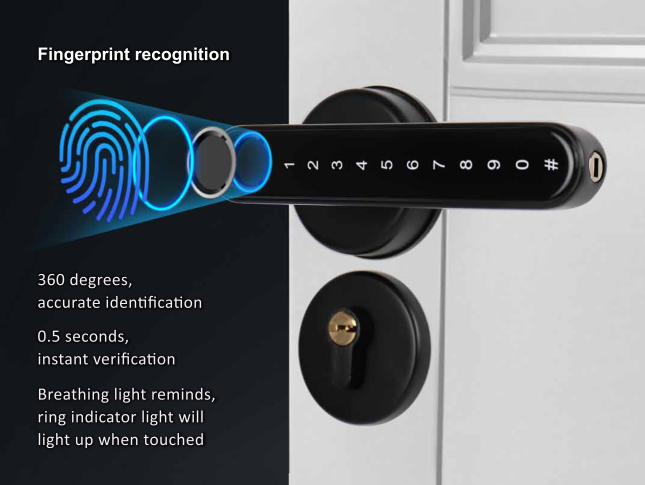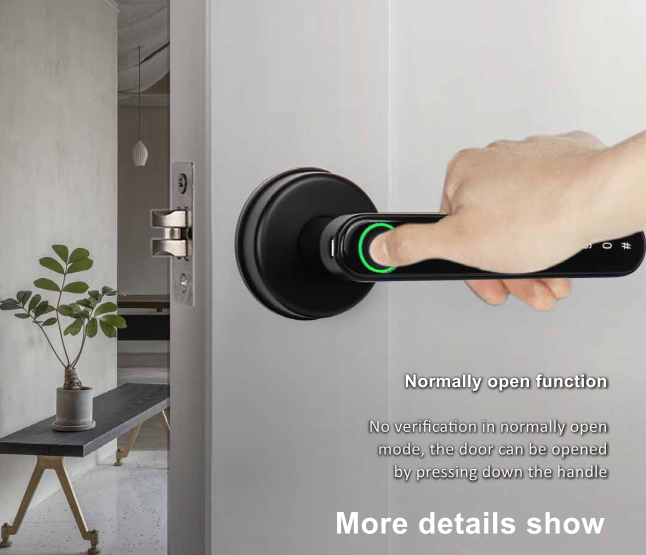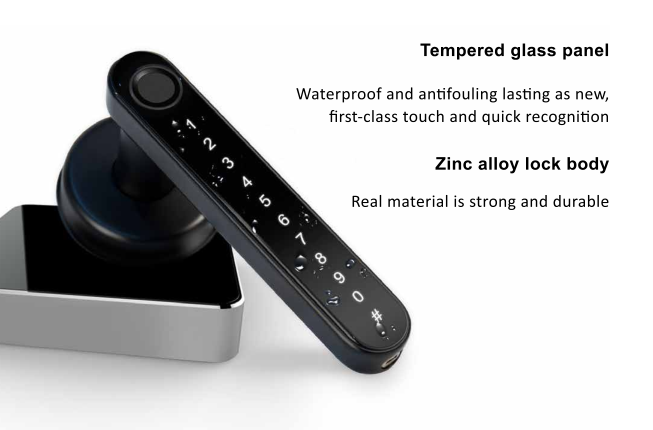 Excellent Sale-service for Better Buying Experience
HomeBTB provides lifetime sale-service for our products. As a lock manufacturer, the smart lock we supply has guaranteed quality, guaranteed service, and guaranteed delivery date. If you also need smart locks, welcome to purchasing, we serve you with all sincerity!
Process
Please consult after-sales customer service for detailed purchase process.
Notice
About the product:
1.Product pictures: The product pictures are all taken in kind. Due to the small color difference between the light and display and the real thing, it is not a quality problem.
2. Product size: The product parameters are all manually measured. Due to different measurement tools, processing techniques, and product batches, there will be a small range of errors. This is for reference only, and the actual product shall prevail.
About inspection:
1.When receiving the goods, you must open the box and inspect the goods. If you find any damage, please take a photo immediately and not sign for it temporarily. If you find that the accessories are missing, please indicate the missing accessories name on the express bill and contact online customer service in time.
2.Once the receipt is signed, the goods are deemed to be in good condition. If you do not open the box for inspection, all losses shall be borne by yourself.
QA
What to do if there is a lack of product or quality problems after receiving the goods?
A:If the received goods are missing or have quality problems, please contact the after-sales customer service in time. If there are quality problems, please take a picture of the after-sales customer service after receiving the goods for confirmation. We will definitely give you a satisfactory solution.
Do you have your own trading company and supplier?
A:We are a cross-border home one-stop purchasing platform-HomeBTB, focuses on furniture and smart home products, aiming to supply Chinese home furnishing products to the world. We have our own manufacturing plant to directly meet your purchasing needs.
How can you ensure the quality?
A:We have a professional quality inspection team. We will strictly supervise each process of product production to ensure that we provide customers with high-quality products.