Introduction
[ IR Remote Control ] -Can records IR signals to control your TV, air conditioner and set-top box, making everything smart in your life through your mobile phone APP remote control.
[ APP Control ] -Download the APP to your phone and control the IR appliances at home under 2.4GHz WiFi network. Supports iOS 8.0 and above & Android 4.0 and above smart phones.
[ Voice Control ] -Works with Alexa and Google Home Assistant. Just give a voice command to control your home appliances, no need to reach for the switch and activate the appliances manually.
[ IR Learning Function ] -Supports IR code learning (38K rate signal only). The universal remote control can be used to control the electrical appliances through the learning function.
[ Simple Operation] -Just power on W30, making sure that your phone has connected to 2.4GHz WiFi, download the app to your phone and then do accroding to the instructions from the APP
Product Features:
With this Universal IR Remote Control, you may use your smart phone to control home appliances, such as STB(Set-Top-Box), TV Box, TV, Air Conditioner, Fan, DVD, etc. Compatible with most of brands, for details, please refer to the supported brand list in App. Besides, it has LEARNING FUNCTON, allows you to copy the key function of original remote control to App.
Note: Not compatible with the home appliances which use RF remote control.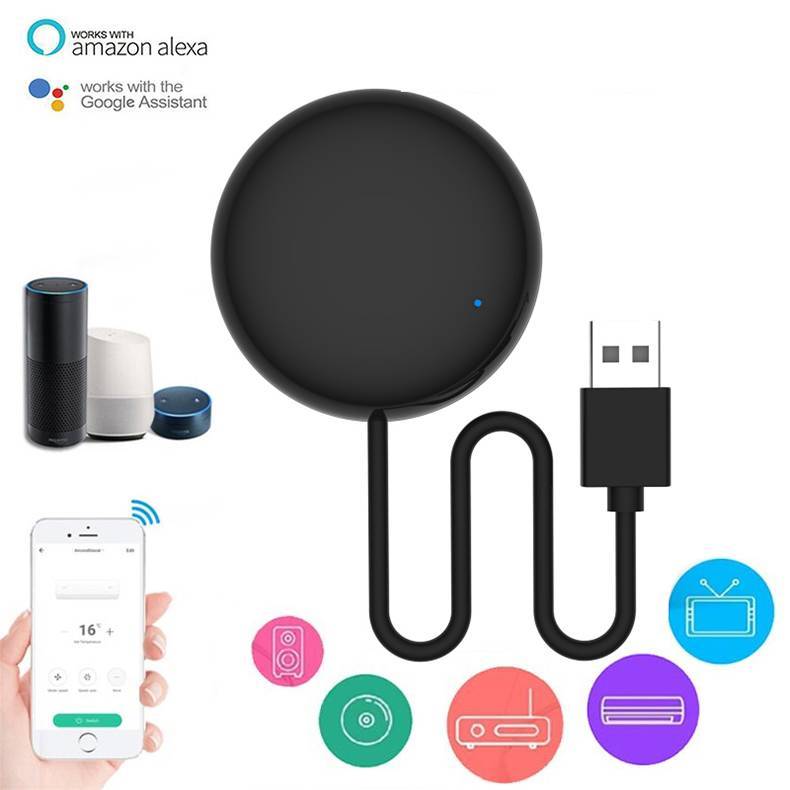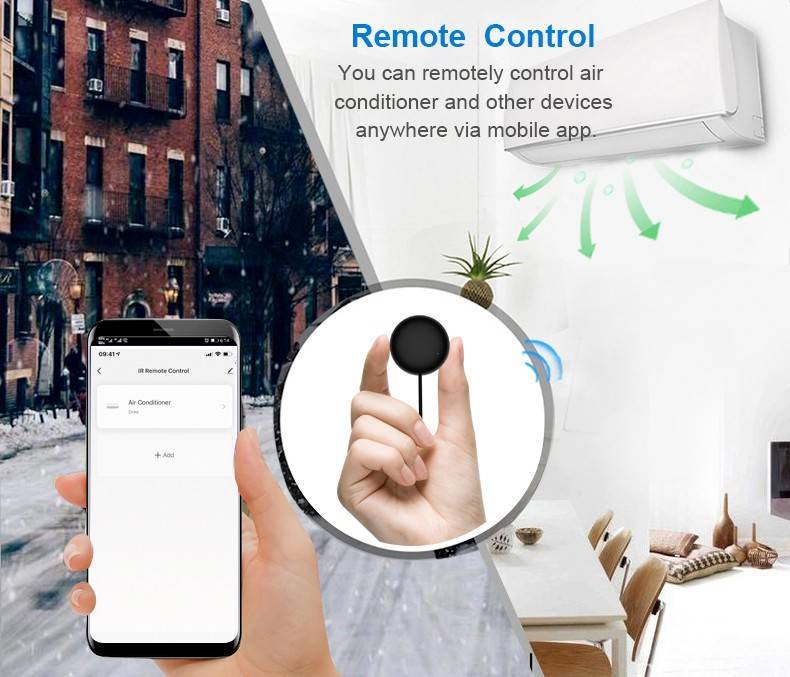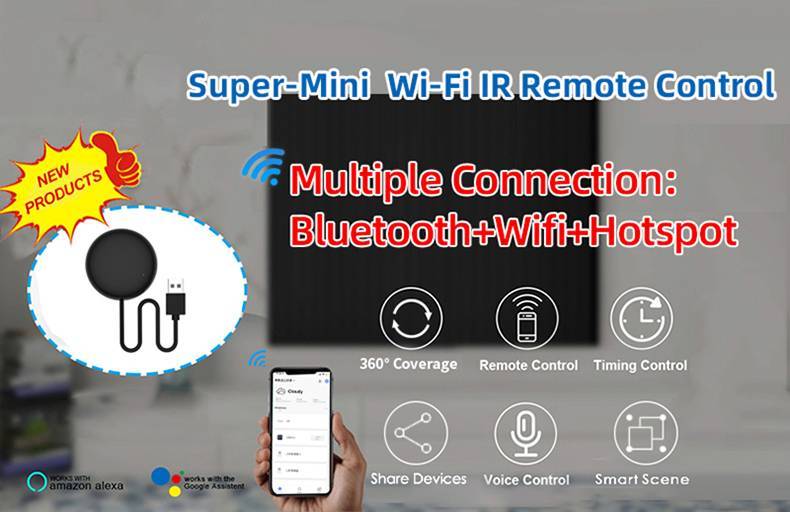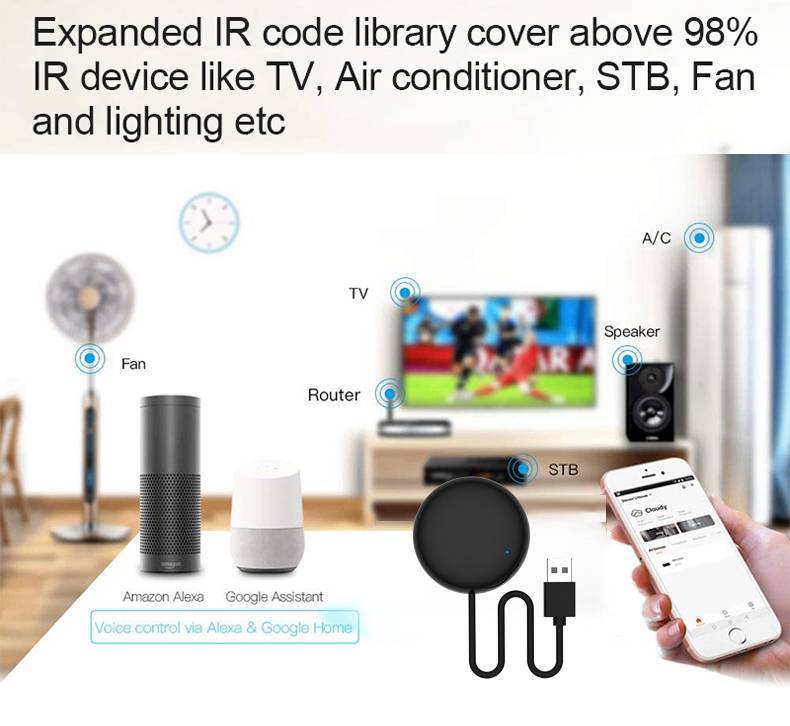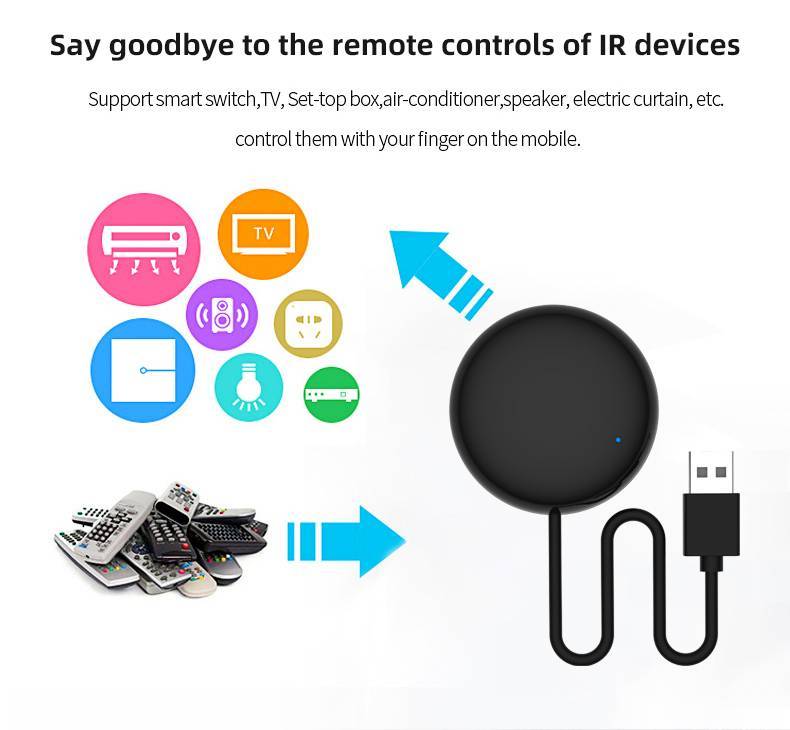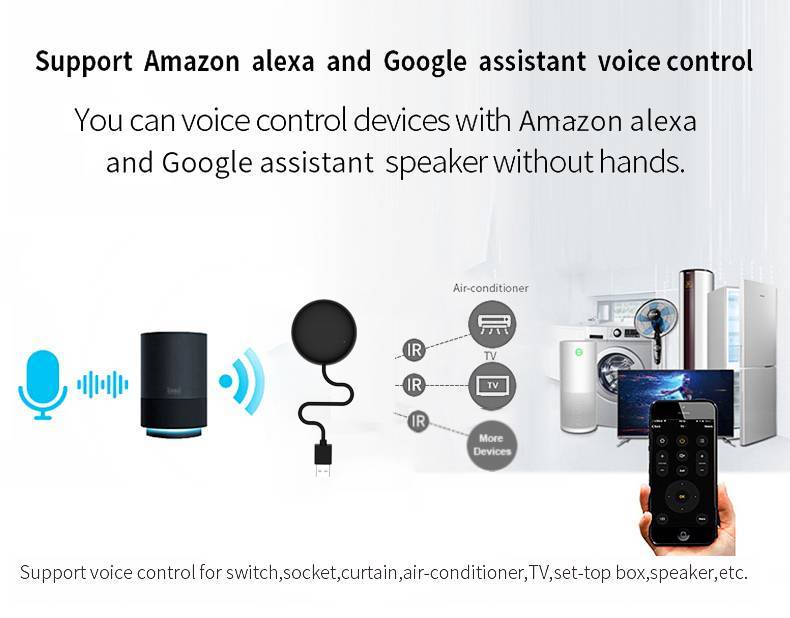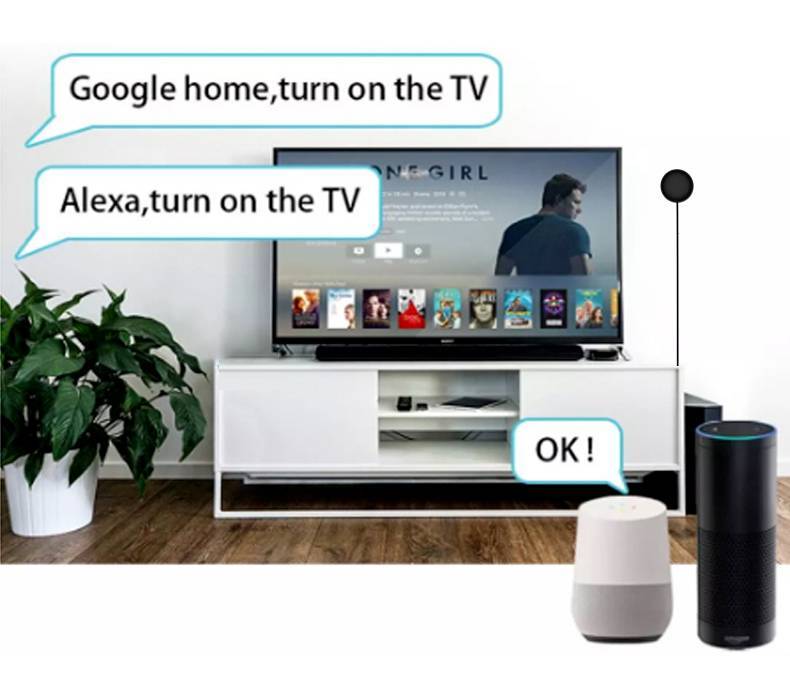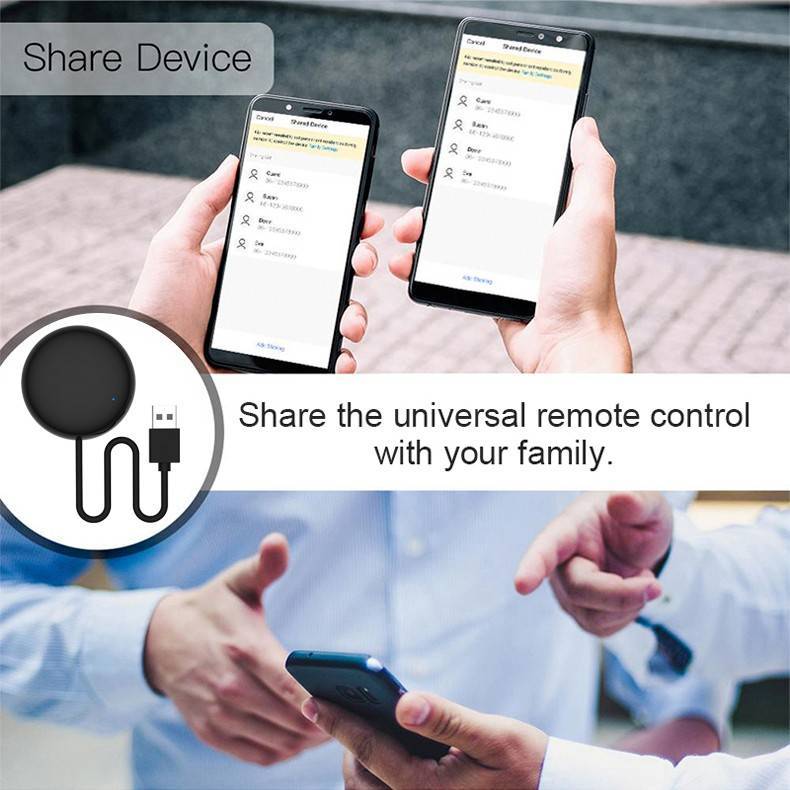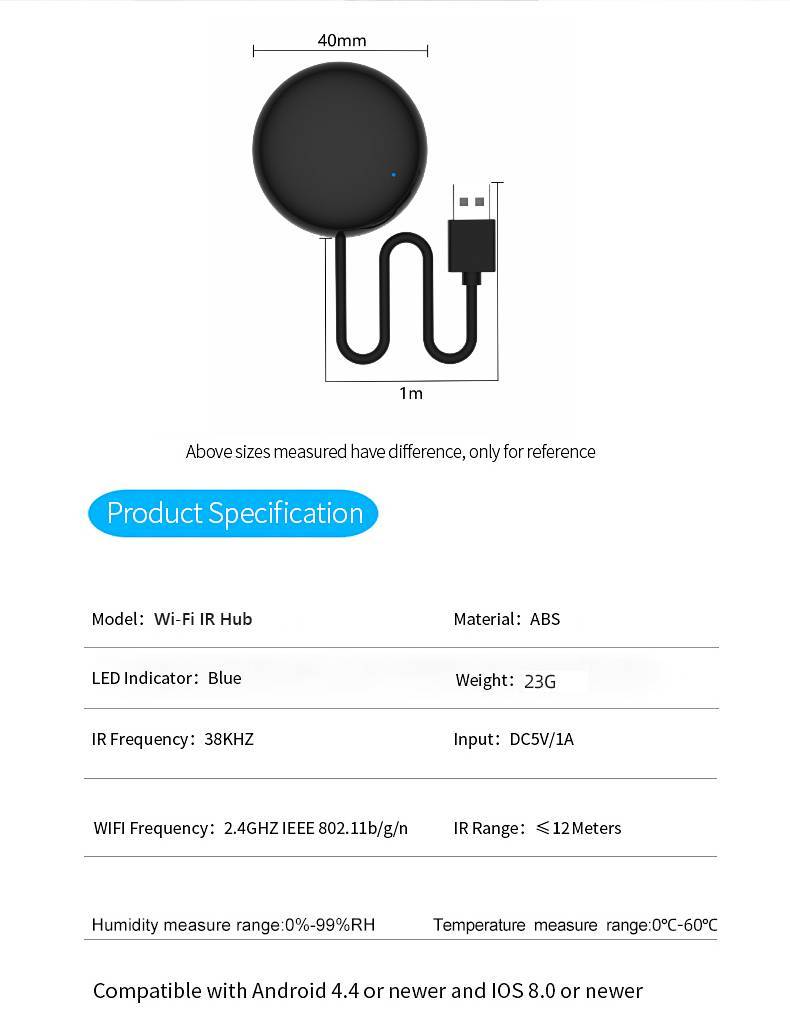 In The Box:
1 x Wi-Fi IR Hub
1 x USB Cable
1 x User Manual
Process
Please consult after-sales customer service for detailed purchase process.
Notice
About the product:
1.Product pictures: The product pictures are all taken in kind. Due to the small color difference between the light and display and the real thing, it is not a quality problem.
2. Product size: The product parameters are all manually measured. Due to different measurement tools, processing techniques, and product batches, there will be a small range of errors. This is for reference only, and the actual product shall prevail.
About inspection:
1.When receiving the goods, you must open the box and inspect the goods. If you find any damage, please take a photo immediately and not sign for it temporarily. If you find that the accessories are missing, please indicate the missing accessories name on the express bill and contact online customer service in time.
2.Once the receipt is signed, the goods are deemed to be in good condition. If you do not open the box for inspection, all losses shall be borne by yourself.
QA
What to do if there is a lack of product or quality problems after receiving the goods?
A:If the received goods are missing or have quality problems, please contact the after-sales customer service in time. If there are quality problems, please take a picture of the after-sales customer service after receiving the goods for confirmation. We will definitely give you a satisfactory solution.
Do you have your own trading company and supplier?
A:We are a cross-border home one-stop purchasing platform-HomeBTB, focuses on furniture and smart home products, aiming to supply Chinese home furnishing products to the world. We have our own manufacturing plant to directly meet your purchasing needs
How can you ensure the quality?
A:We have a professional quality inspection team. We will strictly supervise each process of product production to ensure that we provide customers with high-quality products.